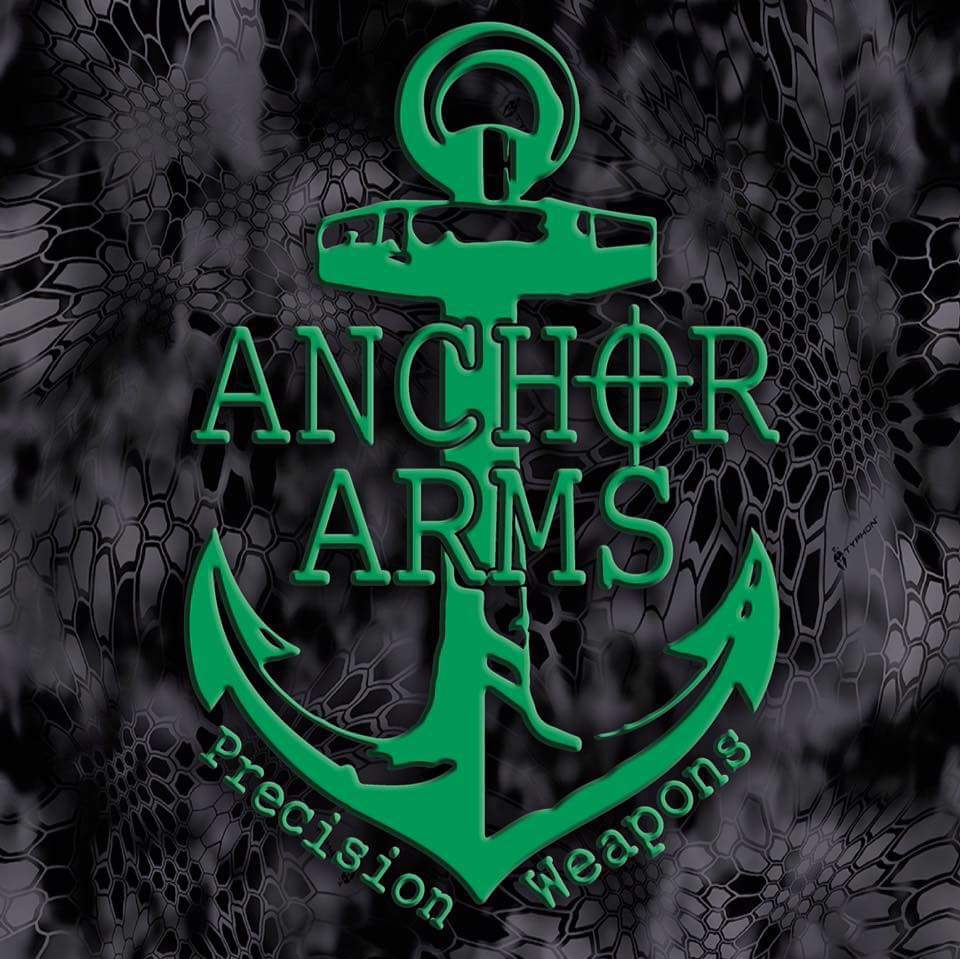 Our Mission
Anchor Arms is committed to providing quality products and services to every level of gun enthusiast. We will strive to meet customer expectations while providing honesty, integrity and professionalism in all aspects of our business. Our goal is to honor all commitments, deliver results and grow a business with a loyal customer base.
Our Story
Anchor Arms was founded by and is co-owned by brothers, Tyler and Casey Keating. These brothers, in many ways, could not be more different; Tyler, the driven optimist, Casey, the skilled artist.They say "opposites attract" in relationships, and apparently the same is true in business ventures as Anchor Arms has taken off among local gun-enthusiasts and on social media.
According to those who know him best, Tyler's passionate work-ethic guarantees that he easily achieves virtually anything he desires. From persistently going after the girl who kept turning him down, to building multiple businesses from the ground up...Tyler fights hard for, and succeeds at, what he wants. He also consistently achieves the wow-factor. From driving a pink pickup truck at age 16, to flashing a gold AK-47, he is known to boldly embrace when others cower. Not everyone has a bear in their office. Anchor Arms physically represents Tyler's lifelong drive for awesome.
Speaking of having a passion for all things bold, in a quick glance at Casey Keating, one can't help but notice his large array of tattoos. While many of these pieces of body art are just that- art- his body is no longer his only canvas. With the birth of Anchor Arms came the new opportunity for Casey to show-off his creative, imaginative talents. The physical guns displayed here today and daily on social media showcase Casey's artistic talent and gunsmithing skills.
But Casey doesn't simply have the skills to design and craft custom weapons, he has an impressive history that adds more depth to his own life and the new creation of Anchor Arms. As a United States Marine, Casey proudly served our country for ten years, including two combat deployments to Iraq. With eight years as a Combat Marksmanship coach and two years as a Marine Corp competitive shooting team member, this Certified Armorer is wildly qualified to craft weapons.
In under a year, Anchor Arms grew from a wild dream of these two gun-enthusiast brothers to today's reality. An awesome combination of Tyler's innovative, driven personality and Casey's command of weapons and artistry, Anchor Arms creates unique art in the form of custom weapons.
Only the combination of these dauntless brothers could form such a unique business; one that arms people who aren't afraid to stand out in a crowd.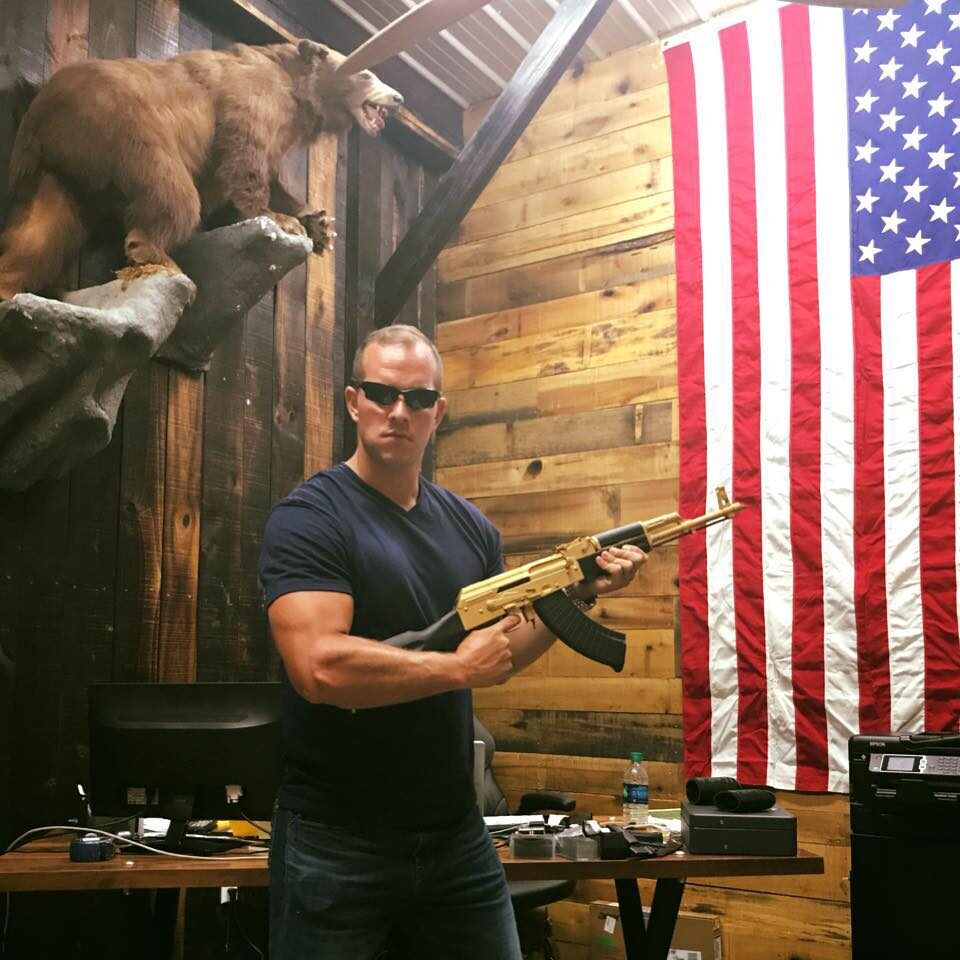 Tyler Keating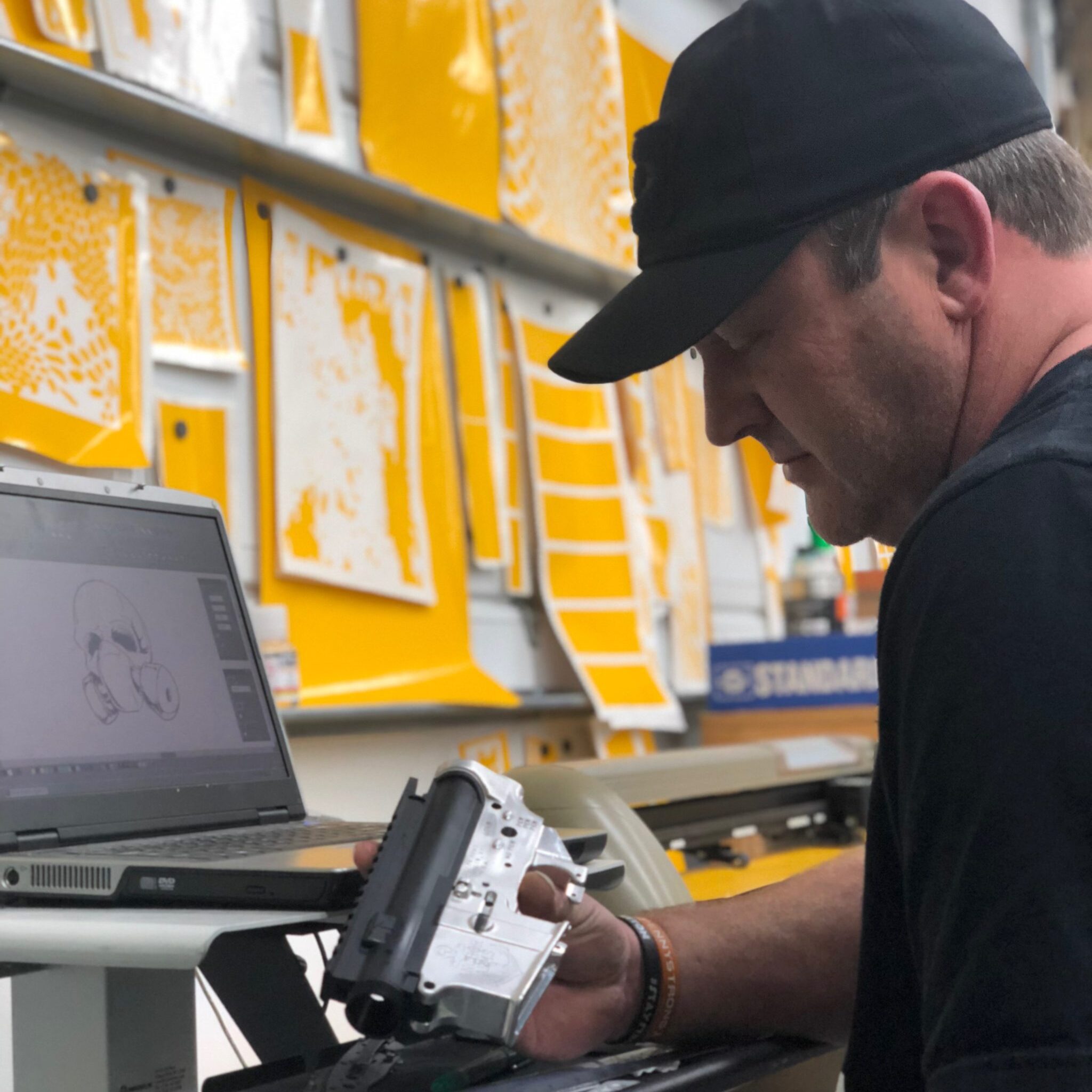 Leslie Gentry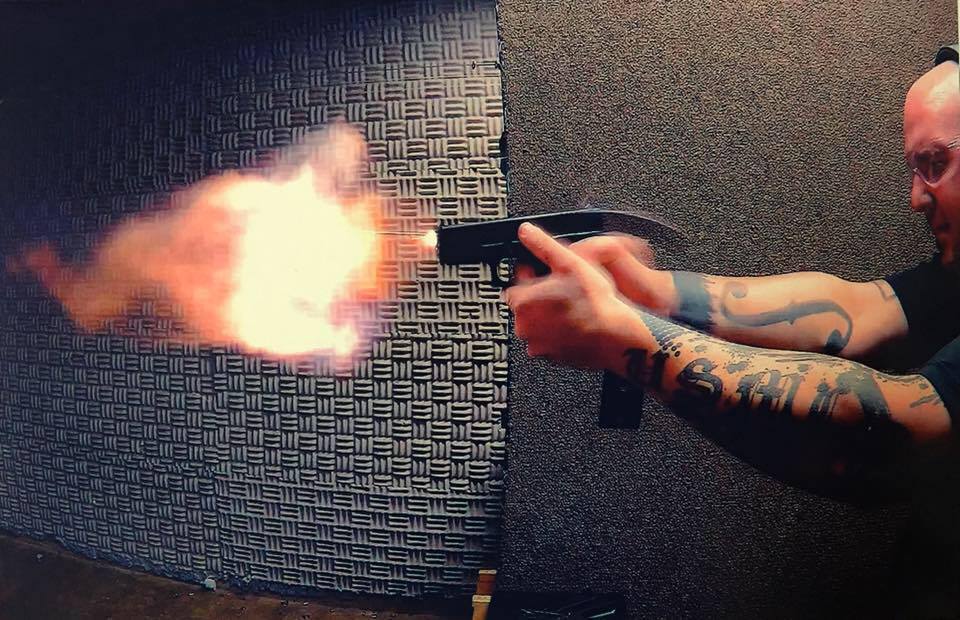 Casey Keating
Co-Owner/Cerakote Applicator/Armourer
Marine corps active duty for 10 years.
2 combat deployments (Iraq) 2007, 2009
8years experience as a Combat Marksmanship coach.
Over Two years experience as a Marine Corps competitive shooter and Marine Corps shooting team member earning:
Smith Trophy (team rifle gold) 2011
Finn trophy (team pistol gold) 2012
Division Individual rifle (bronze) 2012
Division individual pistol (bronze) 2012
Inter-service metal (10th) USMC Match
Certified Armourer (2016)
Range Safety officer (2016)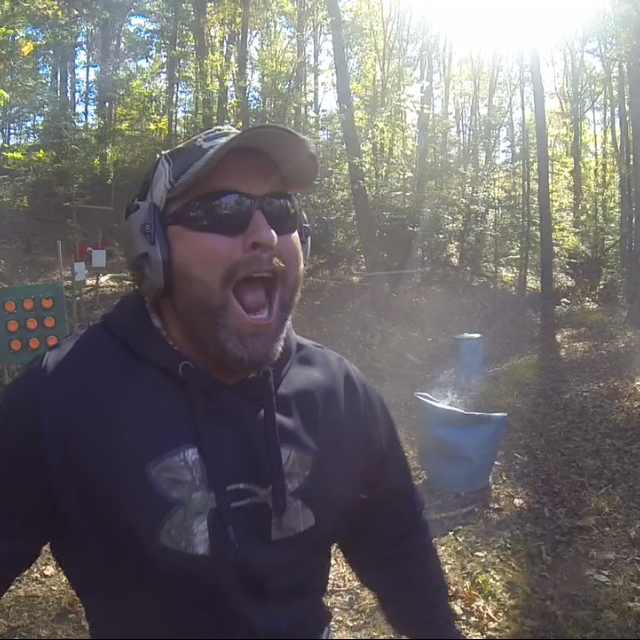 Bryan Carroll
Co-Owner/Sales/Online Services